Welcome to the Tagungszentrum Blaubeuren
We are a large conference center, located between Munich and Stuttgart and are very easy to reach by our close motorway connection to the A7 and A8. Stuttgart Airport is just 65 km away.
Located in the countryside, our location is ideal for conferences, congresses, product presentations and weddings. We pamper our guests with regional cuisine and quality of service. Our conference hotel has 50 comfortable rooms where you can feel comfortable.
Enjoy your stay with us on the Swabian Alb!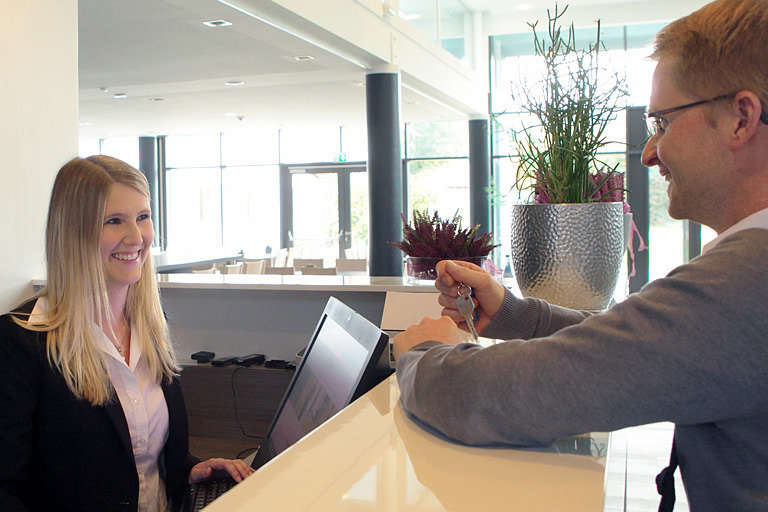 GUESTS VOTE
That say our guests
We would like to thank you for your great hospitality, the excellent service, the good atmosphere, all our suggestions, wishes and questions have been taken care of to the fullest satisfaction. We felt very comfortable at the three-day retreat and would love to come back.

Kind regards from Geislingen

J.P. for the works council of WMF Group GmbH
It's been a few weeks, but there is no expiration date for a positive feedback! The professional cooperation with you in advance, the perfect execution and the pleasant atmosphere in every respect on the day of the event have not only inspired us, the organizers.

The response of the speaker, Dr. Diether Reusch, as well as of the participating dentists and dental technicians is no less positive. We will gladly pass on this feedback to you with a big THANK YOU.

We will be happy to contact you again if an event/event is due, because now we know,
that the subtitle of your logo is correct: event – success – experience!"

Ivoclar Vivadent GmbH
"From the detailed agreement in advance to the implementation, everything worked perfectly.

All local staff were extremely friendly and helpful. The premises were well prepared and spontaneous change requests from our side were solved immediately. A highlight was our BBQ in the courtyard of the conference centre, very good food and great service.

We highly recommend the conference centre

Testbirds GmbH
"Thank you for your support. The event was a great success for us. We got a lot of praise. Part of the praise concerns the location and the food. Many thanks to your team for the delicious food and service."

Deutsche Bank AG
"Discover our catering service:
from snacks to menus – pure enjoyment
OLIVER INDERST, CHEF

OUR CATERING
An experience for gourmets
Take advantage of our wealth of experience
Eating and drinking keeps body and soul together. We have experience with the most diverse groups and occasions and have developed standards from them
For events and leisure
Whether 500 young people should be cared for during a leisure time as short as possible, or whether the food becomes an experience as part of your event, we are happy to fulfill your wishes.
For meetings and seminars
In the conference packages as partial or full board included, we are happy to offer you light meals and look forward to your wishes to coordinate everything with you.
For anniversaries
As part of your event or as a company celebration z. B. for a company anniversary, we make your meal an experience according to your ideas.
DIRECTLY ON THE SPOT
Overnight accommodation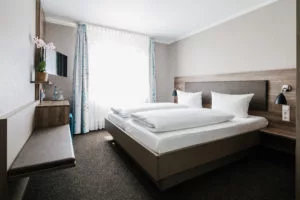 FOR 1-2 PERSONS
Room in hotel standard
Shower and toilet are part of the basic equipment. The rooms at the Blue House are equipped with TV. Wi-Fi is available throughout the property.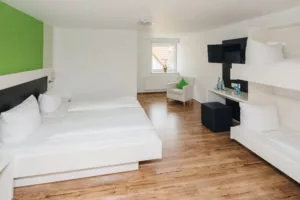 FOR UP TO 6 PERSONS
Spacious family rooms
Equipped like the overnight rooms, the family rooms offer plenty of space for a family-friendly stay.