The Blaubeurer Alb room is the largest room in our conference center. With an area of ​​1200m², it can accommodate up to 1200 people. Particular attention should be paid to the acoustics, which make this room ideal for music events such as speker events.
Lighting
Presentation, for all usual events.

Lighting system for illuminating the platform.

For all sports events in the hall.

For all sports events with enhanced lighting.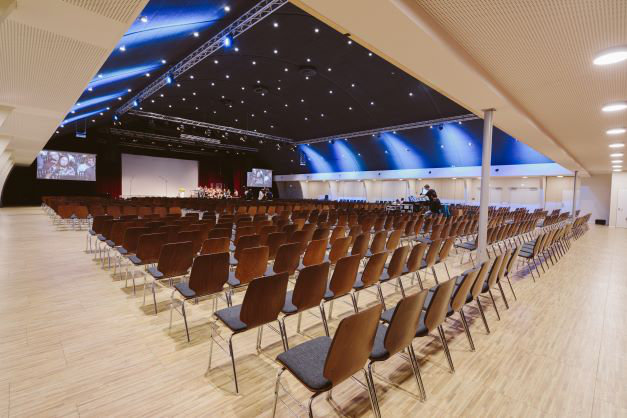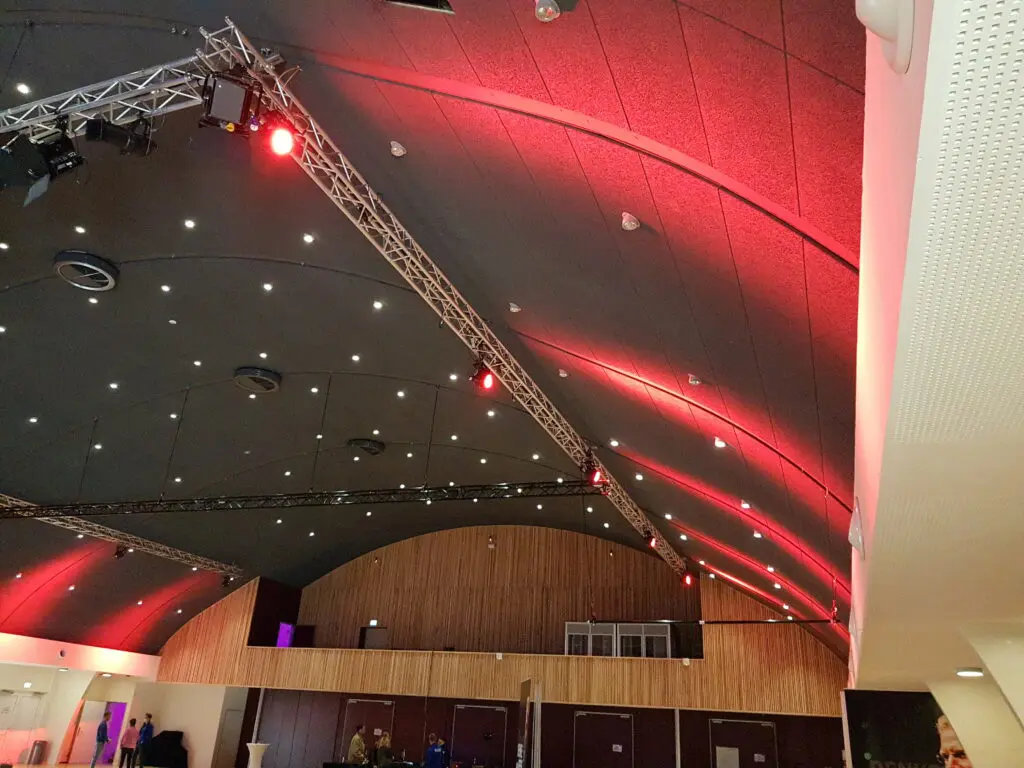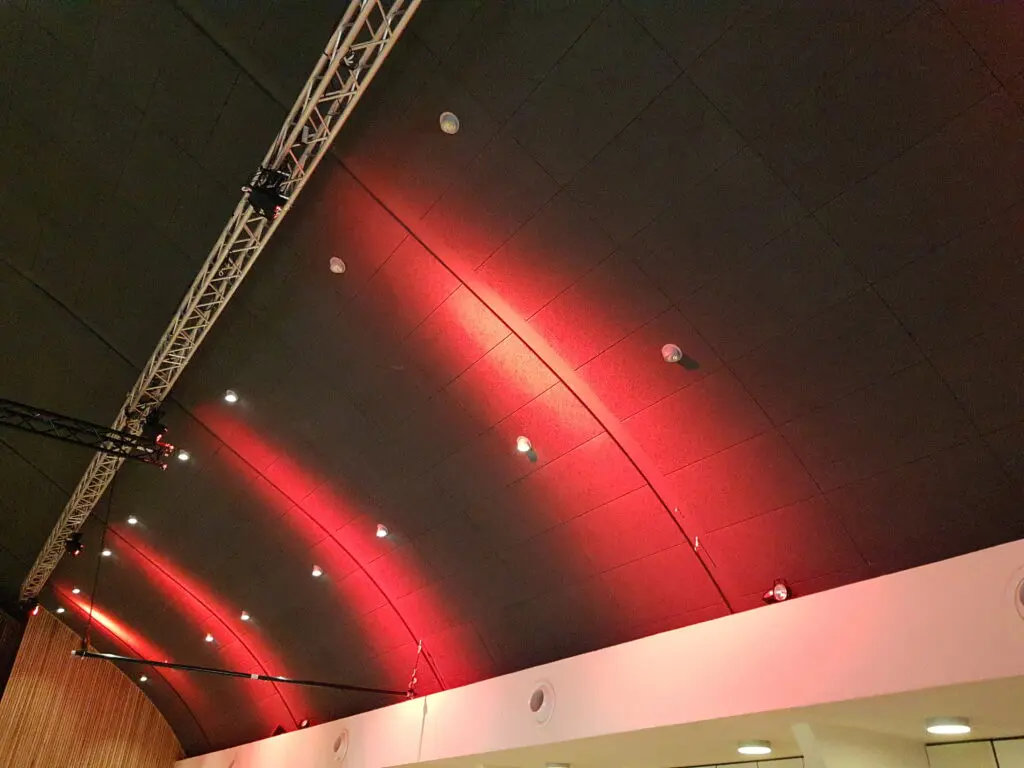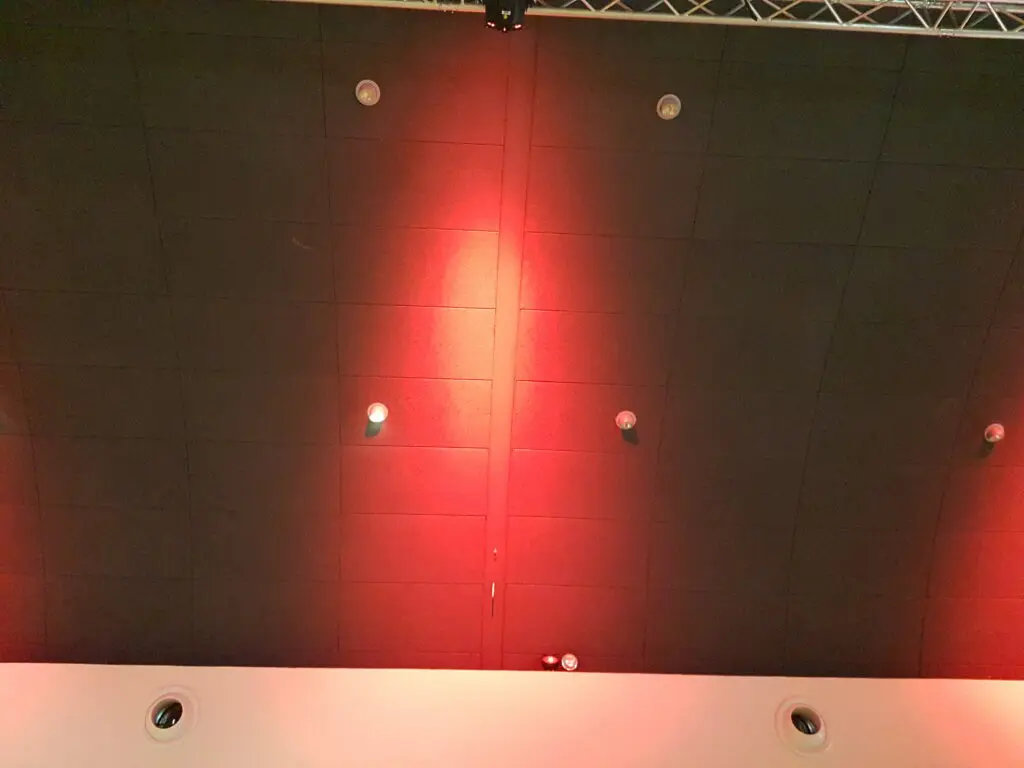 Heating / Ventilation
The space can be individually heated. It is best to ask your responsible event planner directly.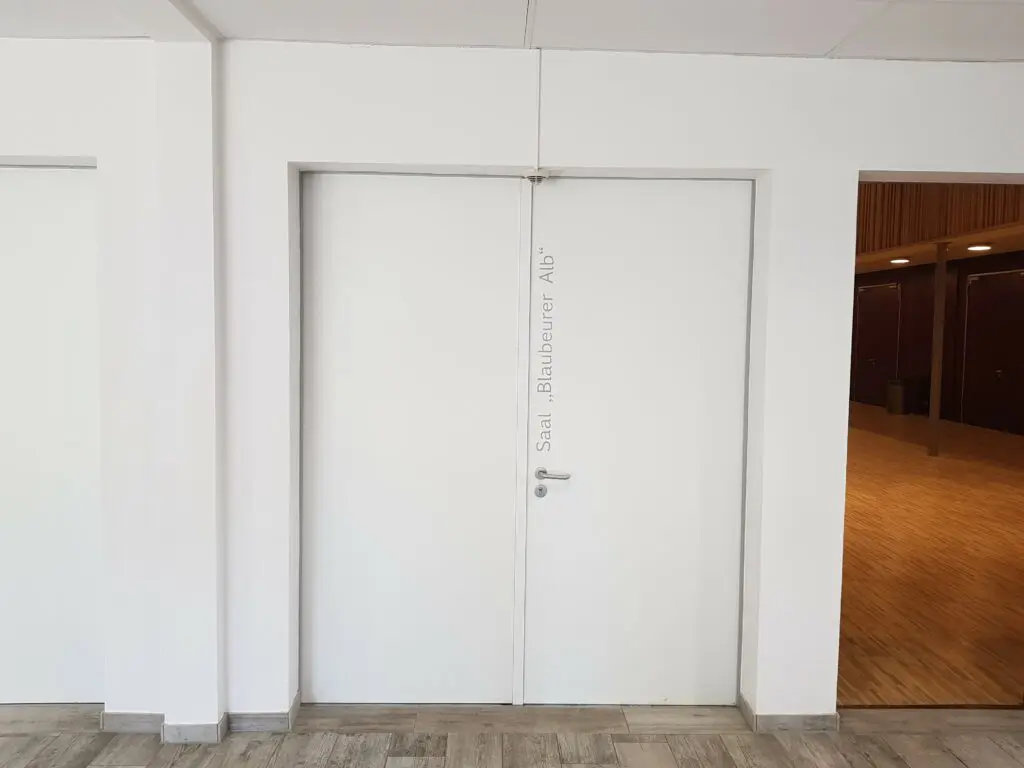 The entrances to the building and to our Blaubeurer Alb room are at ground level. Accordingly, you can enter this room unhindered with walking aids as well as wheelchairs. Furthermore, all emergency exits are level. According to this, people with disabilities can leave the building promptly if there is a danger. 
Use our graphic with the floor plan of the room and design your event according to your own standards. Simply draw your thoughts and wishes directly into the plan and discuss them with your responsible event planner.
Please note that the stage is permanently installed. This can be increased additionally.
The floor sockets for HDMI/VGA/AUX should also be considered. 
Plan:
Table

Chairs

Lectern

Additional Stage

Food buffet